Afternoon at Ta Prohm
It was Christmas day, and what a better way to spend Christmas than visiting ancient Khmer ruins of temples in Cambodia!
The World is Filled with Wonders
We arrived in country around 9 PM, flying in from South Korea. Finally, after several months of planning, we were in Cambodia, in Siem Reap, the launching point for our trip to Angkor Wat.
After clearing customs, and a trip on a harrowing tuk tuk to our hotel, we finally plopped our heads down on our pillows at 10:30 on Christmas Eve. The alarm was set for 5:30AM as we were scheduled for a tuk tuk tour of Angkor Wat and the surrounding area.
5:30 AM came too soon, but we got up, showered and rushed downstairs to find our driver and guide waiting for us. He ushered us into his Tuk Tuk and off we went. We caught some sunrise pics (the sunrise wasn't a great one) and then back to the hotel for breakfast.
Following breakfast, we went back and explored. One of my favorite places at Angkor Wat was the ancient Khmer temple of Ta Prohm, and this photograph, "Afternoon at Ta Prohm," is from that temple.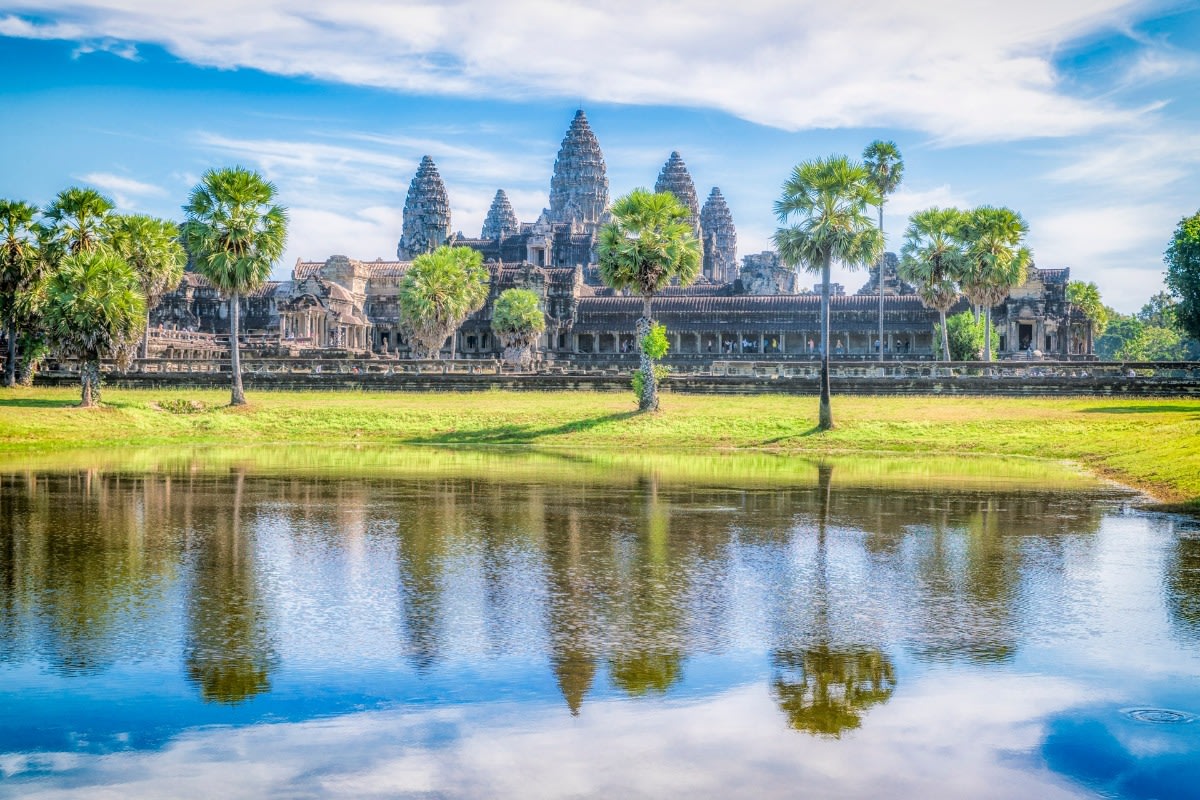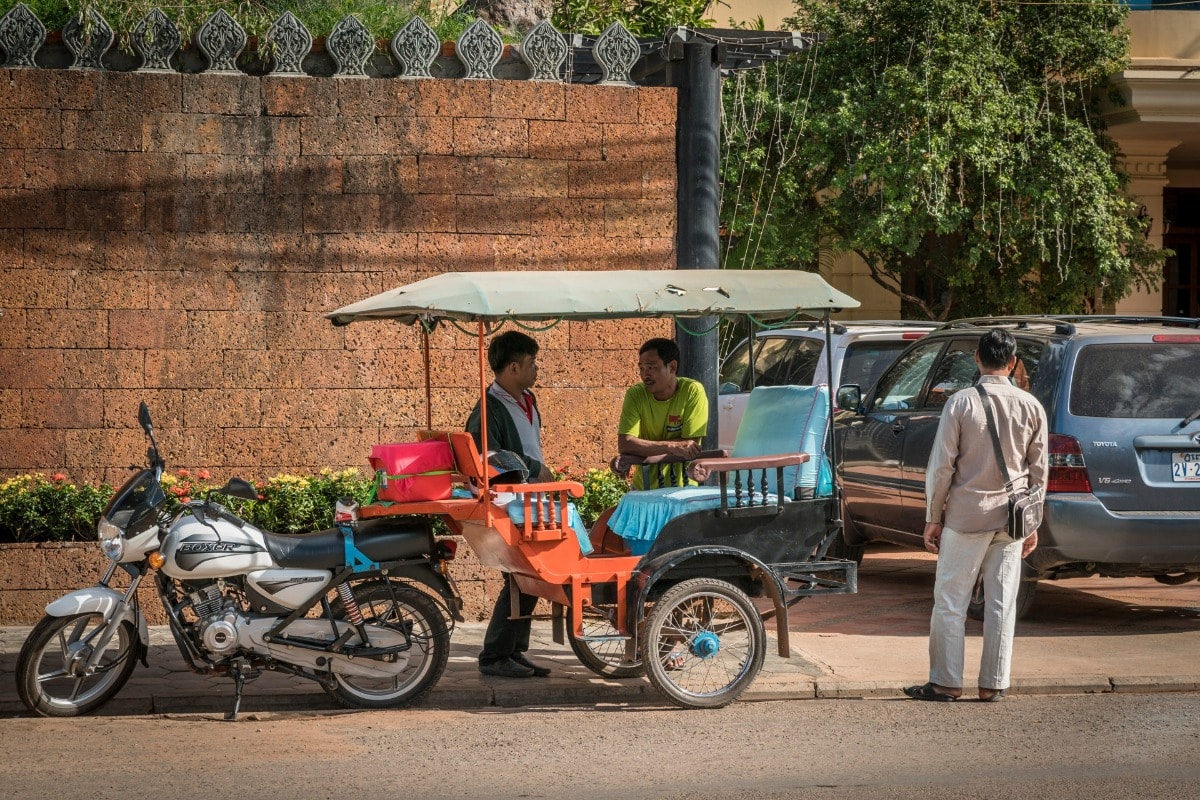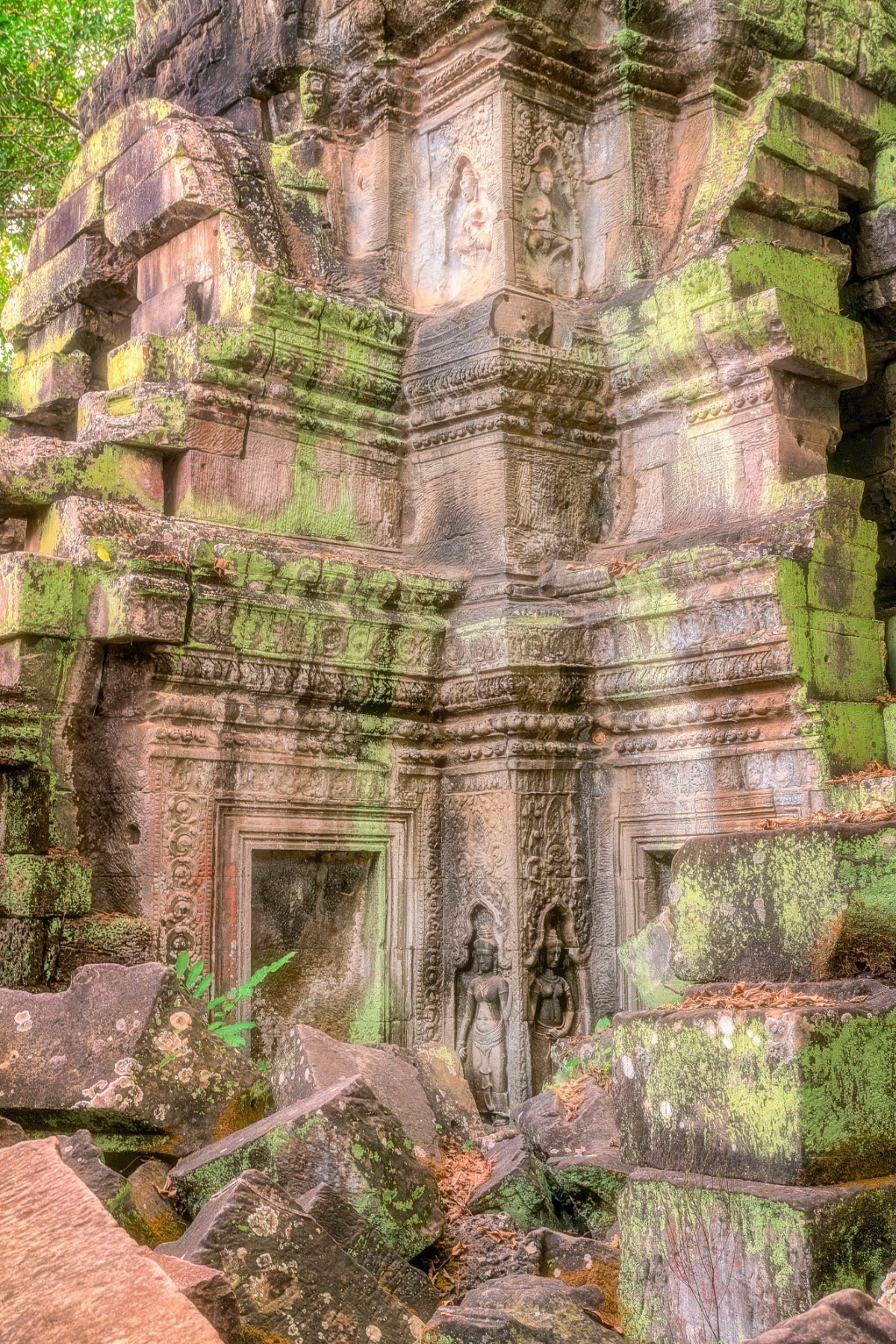 This photograph for me is one of my favorites (among many, to be honest) of the temple of Ta Prohm. What I love about this photograph is the green lichen against the carved pink sandstone of the blocks used to construct this portion of the temple.
The collapsed blocks, the general state of disarray and the beautifully fine carvings all work together to tell a story, as story of a location that is at once ancient as it is present with dry leaves along the ledges. The photograph for me captures a sense of timelessness in a place that is all about timelessness.
Afternoon at Ta Prohm
I did very little processing on this photograph, it didn't really need much to speak of. Looking at it today, I might add a small vignette around the edges, but I don't think it suffers from not having one. I did do a slight, ever so slight orton effect to give it a somewhat dreamy look, but other than than, just lens corrections and here it is. I hope that you enjoy the visual feast that the photograph provides, from the tumbled blocks to the beautiful green lichen to the hint of pink in the sandstone.
And of course, the Aspara's (the human figures) carved along the face of the facade. I think the tumbled blocks on either side along the bottom serves to invite you in to explore the facade, and the hint of trees in the background provide some sense of scale to an otherwise scaleless but ancient site.
It suits you perfectly
Now you too can have this print hanging on your walls in your home or your office!